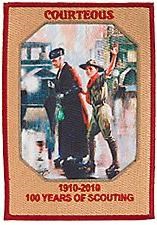 A Scout is Courteous. This is about respect for your fellow participants and staffers who have dedicated countless hours to making this course a success. Your full participation and consideration is critical to our shared success. Thank you for your help in this matter.
Course Uniform
Official Field Uniform: Please wear the official BSA uniform (shirt, pants or shorts, belt, socks) of the program for which you are primarily registered, including the epaulets, patches, etc. for your primary unit and position. An official Wood Badge neckerchief will be provided and must be worn with the official uniform during the duration of the course. Participants will also receive a Wood Badge hat that may be worn with the uniform.
Activity Uniform: The activity uniform is when a Scouting t-shirt is substituted for the uniform shirt. A course t-shirt is provided (additional shirts are available for purchase) and should be worn as part of the course activity uniform.
Participants will be informed when each uniform is appropriate during the course. Please consult with the Course Director if you have a special need.
Communications & Cell Phones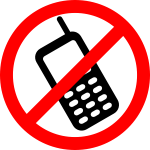 Wood Badge is intended to be a place where we temporarily separate ourselves for the purpose of learning in a team setting. An emergency contact number is provided and should be shared with your family and friends for that purpose. Out of respect for others, cells phones should be turned off unless you are required to be on call as an emergency responder, public official, medical practitioner, or similar position with a responsibility to the public. Other communications for family situations, business needs, or other personal needs should be curtailed. Please make arrangements for managing these needs prior to attending the course. Occasionally, a participant may be required to be on call for a sick or hospitalized family member — if you have a situation like this please ask permission of the Course Director to maintain this vital communication link. If you are an emergency responder, please place pagers and cell phones in a silent or vibrate mode. The Wood Badge course has a packed schedule that runs all day and well into the evening, so there is precious little "free time". If you are required to briefly "check-in" for any reason, please restrict these communications to meal times or the evening cracker barrel. Extensive or frequent phone calls should be avoided. Please provide your family and work with the emergency phone number provided in your welcoming letter from the course director.
Attendance at Presentations
Your attendance is required at all Troop and Patrol presentations. Participants are strongly encouraged to be on time and be present for the entire presentation. Conducting business or managing outside affairs during your time at Wood Badge has a negative effect on the staff and fellow participants and should be avoided at all costs. If you must be excused temporarily for any reason please inform your Troop Guide (or the Senior Patrol Leader if your Troop Guide is not present.) If you must leave the Scout Camp please check out with the Scoutmaster or Senior Patrol Leader. Going AWOL creates a very serious "lost scout" condition for the camp.
Emergency Absence
The Course Director is obligated to deliver the entire course and Wood Badge experience during the time prescribed. Any absence, including an emergency, may jeopardize a participant's ability to complete the course. While it may seem practical to revisit material on an individual basis, the ongoing group dynamic throughout the course is critical to the experience of the participant and the success of the patrols and does not enable being absent for any presentations. If any participant has a special need, the Course Director will be fair and consistent in his response. All absences must be approved in advance by the Course Director. Any emergency leave will be dealt with on an as needed basis. Any absence, whether arranged in advance or occurring because of an emergency, must be appropriately disclosed to the affected staff and patrol, barring any privacy issues, to solicit their understanding and support. Every case will be evaluated on its own merits and will be decided by the Course Director. Additionally, participants are expected to follow the normal rules of etiquette established by the course and all BSA policies.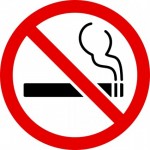 Smoking, Alcohol and Firearms
Smoking, including e-cigarettes, is prohibited on BSA property. Alcohol and firearms are also prohibited.